Consultant Match
Global consulting network
Upload a request for quote
Algorithmic matching of consultants
Consultants submit a proposal
Choose the winning proposal
---
Overview
Hiring good consultants
is easier than ever.
Drivetrain engineering projects are delivered through our network of global consultants.

Algorithmic matching intelligently assigns project deliverables to consulting services.

Competitive quotes from the best consultants. Submit your project request today.
Ready, sign up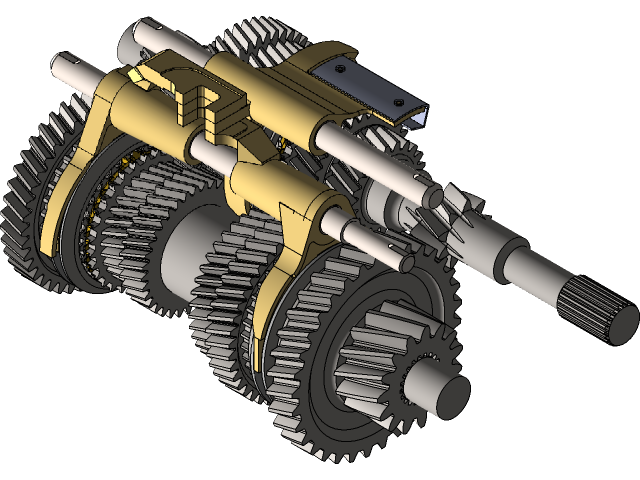 Design
Concept and detailed
modeling and design.
3D models and technical drawings using geometric design and tolerancing methods. Design for gears, bearings, electric motors, shafts, splines, and clutches.

Includes reverse engineering services.
Ready, sign up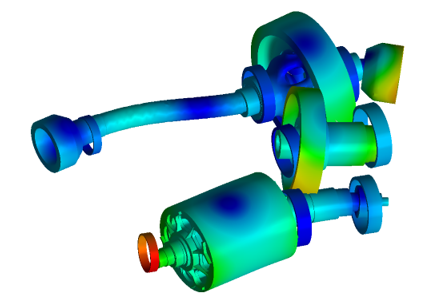 Analysis
Predictive simulation
with numerical methods.
Computer aided engineering (CAE) for assessing durability, efficiency, dynamics, and noise. Predict the performance of gears, bearings, electric motors, shafts, splines, and clutches.

Predict performance before you build.
Ready, sign up
Systems
Systems integration
software and hardware.
System solutions to simulate, test, teardown, and validate drive units. Includes integrated e-motor, gearbox, differential, and half shafts.

Full service testing, rig operation, data acquisition, and post-processing.
Ready, sign up
Build
Manufacturing and
assembly services.
Manufacture and assemble drive units, including gearboxes and electric motors. Technical drawings used to provide cost estimates.

Build to print for prototypes and production.
Ready, sign up
Frequently Asked Questions
Interested for your project, but have questions?
How do I join as a client?
Sign up with a Drivetrain Hub Community membership, it's free.
How much does it cost for clients?
Your first RFQ is free. Subsequent RFQs incur a $99 fee to ensure serious inquiries. If no matches are received, then no fee applies.
How many consultants are matched to an RFQ?
Up to three (3) consultants are matched to each RFQ. Fewer matches may be received.
What if an RFQ does not receive any matches?
If an RFQ demands services unavailable in our consultant network, consultants will not be matched to it. In this event, there is no fee for the RFQ.
What if I need to hire multiple consultants?
If a project requires widely varying expertise, e.g. design vs testing, we recommend submitting a separate RFQ for each well-defined area of expertise. Strong project classification will ensure the best consultants are matched.
What if a client wants to avoid certain consultants?
Matched consultants cannot see a client's identity, statement of work, or NDA until the client authorizes it. Additionally, clients can email us to request these constraints.
What if a client has a bad experience with a consultant?
We work hard to qualify our consultants and only match consultants with a high computed compatibility. We also use a transparent 5-star review system for clients to rank consultants. Reviews of a consultant are visible to any matched clients.
What if a project contains sensitive information?
Each project request must include a client NDA, plus consultants can upload NDAs. All project data uploads to encrypted storage. Strict authorization rules guarantee that only consultants authorized by the client can view project documents. No project documents are available at public URLs.
Clients, sign up
Frequently Asked Questions
Interested in consulting, but have questions?
How do I join as a consultant?
First, sign up for a Drivetrain Hub Community membership, it's free. Then, submit a consultant application from your company profile.
How much does it cost for consultants?
Consultant application fee is $199 without a coupon code. Project opportunities lost do not require payment. Project opportunities won require payment based on project total price (PTP). Payment of $199 is required for projects less than $7k PTP. Payment of 3% PTP is required for projects less than $50k. Payment of $1499 is required for projects greater than $50k. An invoice is emailed to the consultant for payment within 14 days of winning project.
How are consultants classified and ranked?
Consultant profiles require data that allows us classify each consultant and rank their services against project requests. Profile data includes descriptive text, company size, hourly rate, competency rankings, brochures, and more. Project requests are similarly classified and cross-referenced against our database of consultants.
What happens when a consultant receives a match?
The first step when receiving a match is to review the anonymous project data and elect project participation. If a consultant is too busy or does not like the match, they can elect to not participate. If participating, the client must authorize access to project documents, and consultants proceed to write proposals.
What if a consultant does not want a project?
Consultants can elect to not participate in a matched project request.
How are consultants promoted on the platform?
We work closely with consultants to ensure their profile is optimized to provide them with the best matches. Our founder and partners are experienced and well-connected in the drivetrain industry, providing abundant access to consulting opportunities. We continually develop marketing strategies to find new opportunities and promote our network of consultants.
Consultants, sign up